I wanted to give you guys a quick update. I'm taking a break from writing as my wife and I are expecting our 2nd son to be born any day now. I also wanted to address something that's been on my mind for a few days. At the beginning of the year I set out to learn vim and to post something that I learned every week. I wanted to do this for two reasons: to learn Vim and to have a target that I could work toward. But as most plans, they don't always go as anticipated. I have been struggling to find the time to dedicate to this.
To make this not so interesting post a little richer, how about some Spongebob Squarepants gifs as I share my thoughts?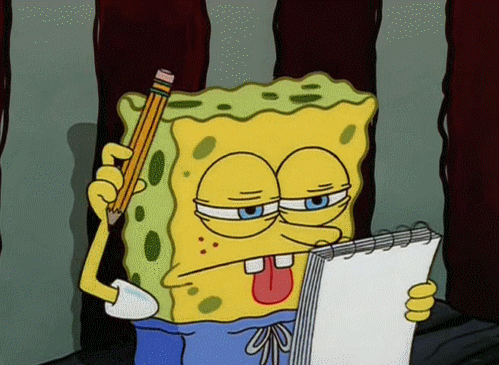 Much better! Lately I have been spending most of my free time getting things in order and making sure mom is getting plenty of time to relax. But as most of you already know, there is a very small amount of hours in a day and sometimes you don't get many of them for yourself.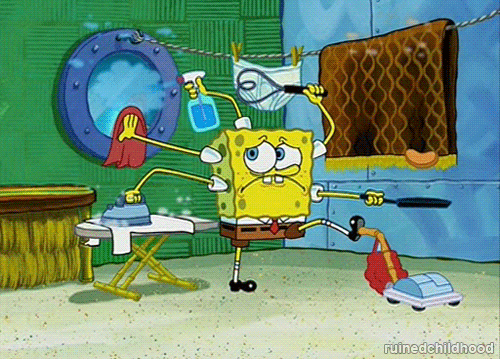 Even though I can probably count the people who are aware of this blog on one hand, I still get stressed about meeting my personal goal of writing something every week. To me, it's important that I stick to this. I also find that making my effort public just adds a bit of pressure to deliver and stick to my word.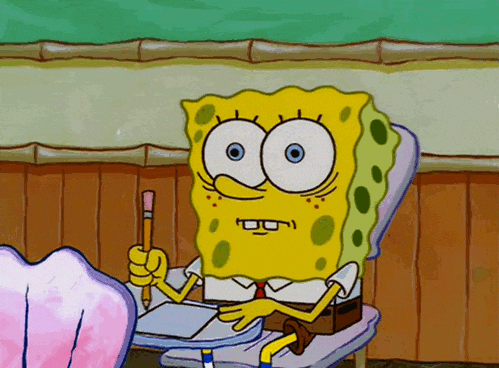 At first I was beating myself up, thinking I've failed after only doing this for 5 weeks. But after a while I realized it was silly to look at it that way and it's not worth losing sleep over. It's crazy how sometimes we can be so hard on ourselves, enough so that there are people talking at conferences about it.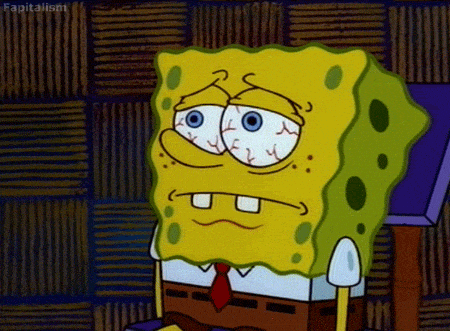 But with all that out of the way, I'M SUPER EXCITED!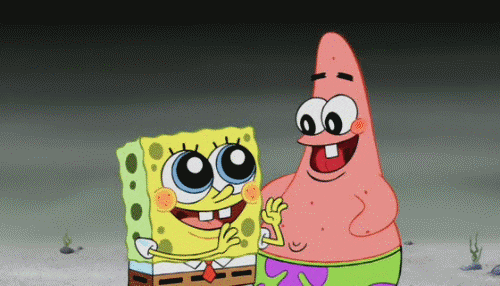 I'm going to put my writing on hold and turn this off for a while to enjoy some time with the family... and not sleeping.
I imagine in a month from now everything will be back to being almost normal and I'll have some free time to get back to writing and sharing stuff I learn about vim. So until then...